Microbiome, Gut and Systemic Health: New Frontiers in Personalised Nutrition
NMI Summit 2023
The annual NMI Summit 2023 Microbiome, Gut and Systemic Health: New Frontiers in Personalised Nutrition is a deep dive into current topics on the microbiome, gastrointestinal health, and its connection to systemic health with emphasis on nutritional therapies that can improve function and health outcomes in a highly personalised way. The summit includes 12 presentations from world-leading researchers, scientists, and clinicians on topics including advances in microbiome-diet research, functional digestive disorders, inflammatory bowel diseases, food intolerances and sensitivities, prebiotics, probiotics, microbiome-diet-health interactions, the gut-brain axis and trauma and management of GI disorders in clinical practice.
Integrative Oncology: Evidence-Based Nutrition and Lifestyle Medicine
BANT Conference 2023
This event is an opportunity to learn from leading experts on emergent scientific and clinical evidence in the specialist areas of integrative oncology, cancer prevention, lifestyle medicine, psychosocial support, personalised nutrition, and inter-disciplinary clinical practice. The focus of the conference is scientific evidence and real-world examples that inform comprehensive, multidisciplinary cancer patient care, with emphasis on personalised nutrition and lifestyle medicine.
Personalised Nutrition via the Mircobiome, Genome & Biomarkers: Clinical Advances & Recent Advances
NMI Summit 2022
Over the two-day event, 12 presentations were delivered on the broad themes of nutrigenomics, the microbiome, biomarkers and personalised nutrition by authoritative leaders in these fields, including Alessio Fasano, MD, José Ordovás, PhD, Denise Furness, PhD, Timothy Dinan, PhD, Celeste de Jager-Loots, PhD, and Deanna Minich, PhD. It was a unique opportunity to engage with cutting-edge science and its translation to clinical practice.
Mental Health, Precision Nutrition & Lifestyle Medicine
BANT Conference 2022
This inspirational event was attended by 440 health professionals dedicated to advancing the role of nutrition and lifestyle medicine in mental health. Across the day were a series of 12 remarkable presentations from primary researchers, doctors, psychiatrists, nutritionists, and clinicians whose work is quite literally changing the landscape of mental healthcare from community initiatives to national health programs and as far as impacting global policy.
Immune Resilience, Rejuvenation and Recovery: Understanding Modifiable Risk Factors for Viral Illness
BANT Conference 2021
On May 22nd 2021, NMI, in partnership with BANT, welcomed over 450 health professionals from 23 countries, 10 presentations and 20 sponsors and supporters. This was not only one of the largest events of its type, but one of the most important.
Female Health, Hormones & Metabolism: From New Science to Clinical Practice
BANT Conference 2020
On November 7th 2020, NMI, in partnership with BANT, welcomed over 540 delegates to the conference. The event was supported by 9 industry-leading sponsors, and 10 educational institutions, professional associations and charities.
Purchase the video series by clicking below to learn more about Female Health, Hormones and Metabolism: From New Science to Clinical Practice.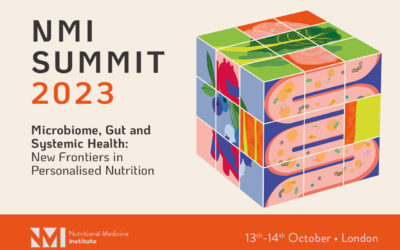 The NMI Summit 2023 Microbiome, Gut and Systemic Health: New Frontiers in Personalised Nutrition is a very special theme that takes us on a deep dive into the rapidly evolving area of relationships between nutrition, microbiome, gastrointestinal and systemic health.
read more