Female Health, Hormones and Metabolism: From New Science to Clinical Practice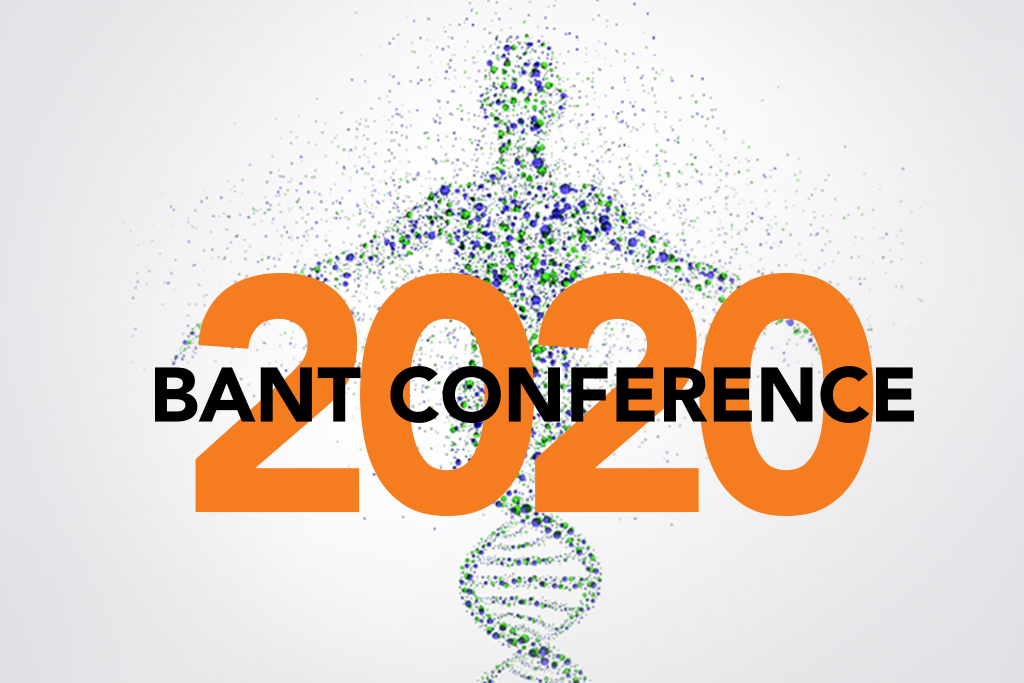 On November 7th 2020, NMI, in partnership with BANT, welcomed over 540 delegates to the conference. The event was supported by 9 industry-leading sponsors, and 10 educational institutions, professional associations and charities.
The conference theme is "Female Health, Hormones and Metabolism: From New Science to Clinical Practice" and features leading educators and clinicians who are experts on emerging scientific and clinical evidence in the specialist area of female health.
The aim of the presentations is translating the involvement of hormonal and metabolic factors to clinical assessments and functional medicine-based clinical interventions including personalised dietary interventions, nutrient-based supplements and lifestyle medicine.
Key women's health specialties and subspecialty disciplines that may be included are obstetrics and gynaecology, reproductive medicine, sexual health, menopausal medicine, cardiology, endocrinology, integrative medicine and preventive medicine.
The recording of the BANT Update Meeting will be available to members on the BANT Members area of the Website.
NMI Membership
To view all the videos and acess the speaker notes from this conference, please use the button below to subscribe annually to NMI. If you purchased a ticket to the conference, please contact NMI support. 
Event Schedule
November 7th, 2020
Thyroid and Whole-Body Health: Optimizing Function with Nutrition and Immune Modulation
Dr Ciara Wright, PhD, RNT
The thyroid gland governs over many other systems in the body and causes a lengthy list of symptoms. These symptoms can be specific or vague, vary widely between individuals and could easily be attributed to many other causes. Optimising thyroid function is essential for energy, digestion, hormonal balance, fertility and mental health. Depending on the root cause of dysfunction, restoring simple nutritional deficiencies can be transformative. In cases of autoimmunity, calming an overactive immune system will help to support function and slow progression. Dr Ciara Wright PhD will review the scientific evidence and discuss case studies to highlight key nutrients and protocols in supporting thyroid health.
Food Reactivity, Autoimmunity and Female Health: Implications for Personalised Diet Therapy
Justine Bold, BA Hons, Dip BCNH
Justine will explore key aspects of food reactivity including the links to autoimmunity and the gut microbiome in female health issues such as endometriosis and autoimmune conditions linked with pregnancy or hormonal problems. Gluten's impact on female in health in both coeliac disease (CD) and the controversial condition non coeliac gluten sensitivity (NCGS) will be evaluated as well as the role of other components of grains such as lectins and α-amylase/trysin inhibitors (ATI). The latest evidence around the use of herbicides in grain production and the potential role of exorphins and methods of food production that can reduce food reactivity will be considered in the wider context of personalised diet therapy.
Cardiovascular Health in Menopausal Women:
New Understandings, New Solutions
Dr Felice Gersh, MD, OB/GYN
Women's hearts are uniquely different from male hearts. To explain the special issues of the female heart, the critical functions of the heart which are impacted upon, not only directly by estrogen, but also by estrogen metabolites and involving Estrogen Related Receptors, will be discussed. The impact of loss of estrogen production due to the menopause is very significant, with effects upon myocardial function. The impact of menopause on cardiac function and the resulting escalated risks for heart failure will be reviewed. A practical, functional medicine approach to the treatment of menopausal women's hearts will be presented, one which all attendees can readily implement in the practices.
Understanding Proper Estrogen Detoxification through Phases 1, 2, and 3
Dr Carrie Jones, ND, MPH
Oestrogen metabolism is an important determinant of health status and well known to be influenced by nutritional and lifestyle factors. This lecture moves beyond the better-known nutritional modification of phase 1 metabolism to consider phase 2 and 3 metabolism as well as the role of the microbiome and genomics. Re-thinking traditional approaches and developing a clearer understanding of each step of oestrogen metabolism can help practitioners develop improved personalised nutritional interventions for optimizing health.
Speakers
Meet Our Speakers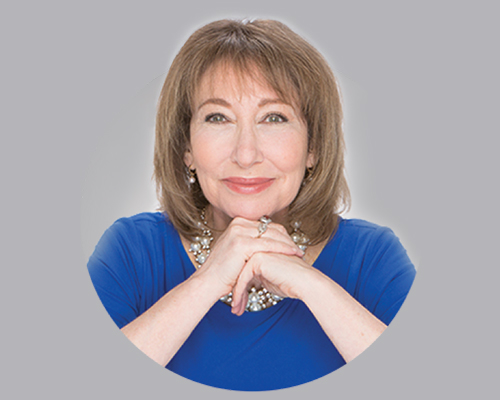 Dr. Felicity Gersh MD, OB/GYN
Dr Felice Gersh is Board Certified in OB/GYN, completed a Fellowship in Integrative Medicine at the University of Arizona School of Medicine, and is Director of the Integrative Medical Group of Irvine. As physician teacher Dr Gersh served as Assistant Clinical Professor of OB/GYN at Keck USC School of Medicine for 12 years. An internationally recognized pioneer in integrative women's health, Dr Gersh is author of the book PCOS SOS which explores an integrative approach to polycystic ovarian syndrome (PCOS) including the role of genetics, the microbiome, nutritional medicine, time restricted eating and fasting.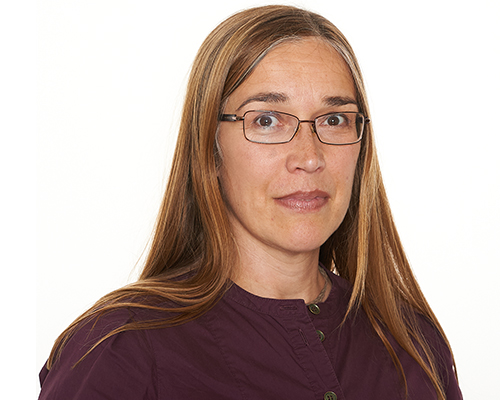 Justine Bold, BA Hons, Dip BCNH
Justine Bold has worked as an academic at the University of Worcester for over twelve and a half years. She is now also Programme Director for CPD in the Medical School at Cardiff University. She has written articles on infertility, appeared in the media and coedited a book entitled 'Integrated approaches to Infertility, IVF and Recurrent Miscarriage' that was published in 2016. She has published widely in academic journals on gluten and coeliac disease and also on the integrative management of female health problems. She is working towards PhD by publication having also co-authored a book on Mental Health in 2019 and recently contributed chapters to an upcoming text book 'Gluten related disorders' to be published by Elsevier.
Justine had a long personal journey to motherhood starting with a pregnancy loss in her early thirties finally becoming a mum in her forties. She is passionate about raising awareness about the infertility experience and in helping healthcare professionals to understand patients and clients to improve patient care. She appeared at FertilityFest in 2018 and at the Fertility Show in Manchester in 2019.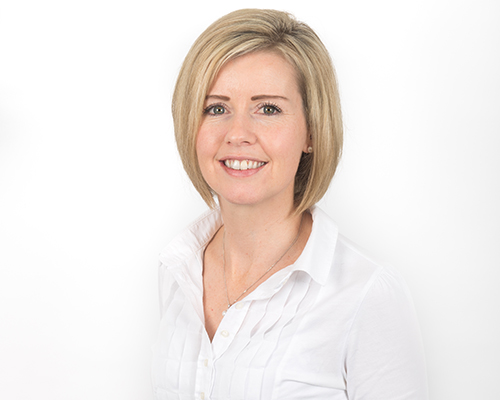 Dr. CIARA WRIGHT PHD, RNT
Dr Ciara Wright is a Registered Nutritional Therapist in Dublin and National Clinic Supervisor. She has a PhD in molecular biology, experience in diagnostic hospital laboratories and a qualification in Medical Laboratory Sciences. Ciara believes in evidence-based practice, bringing conventional science together with a functional medicine approach to nutrition. She contributes to the medical literature with review publications and recommendation papers. She also has a number of research projects underway including collaborations with St. James' Hospital, University of Leeds and University of Surrey. Ciara teaches and mentors students in the areas of fertility, health and nutrition. Ciara specialises in male and female fertility and women's hormonal balance.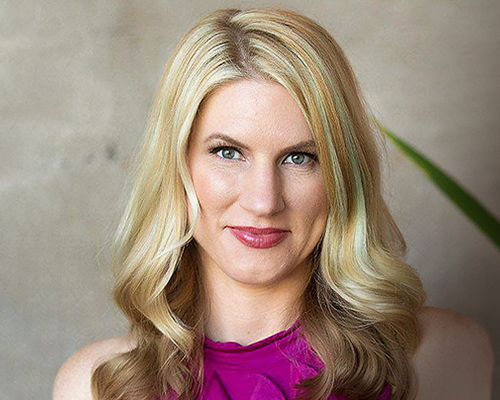 Dr. CARRIE JONES ND, MPH
Dr Carrie Jones is a naturopathic doctor whose passion and expertise lies in the areas of hormonal, adrenal, and thyroid health. She recognizes that imbalance can occur at any age and believes it is important to look at the big picture such as the appropriate use of lab testing. Dr. Jones graduated from the National University of Natural Medicine (NUNM) in Portland, Oregon then went on to complete her residency in women's health, endocrinology and hormones. Later she graduated from Grand Canyon University's Master of Public Health program with a goal of doing more international work and health empowerment. Dr. Jones is an adjunct professor at NUNM and regularly consults, lectures, and writes on the topic of hormones, thyroid, adrenals, digestive issues, autoimmune and more both nationally and internationally.
We would like to thank our Platinum Sponsors
Want to sponsor other events?
Would you like to be involved in any of our other events? Send us an email below and we will be in touch with you shortly.
Get in Touch
If you have any further questions, please do not hesitate to contact us.