About NMI
The Nutritional Medicine Institute (NMI) is an educational, advocacy and research group committed to advancing the science and practice of nutritional medicine.
Our primary aims are to increase awareness of the crucial role of diet and nutrition as a determinant of health, and to use science to inform the application of personalised dietary interventions and nutrient-based supplements in clinical practice.
To achieve this, we publish the Nutritional Medicine Journal and host leading-edge conferences that engage and empower researchers, health professionals, and health advocates with the latest developments in nutritional medicine.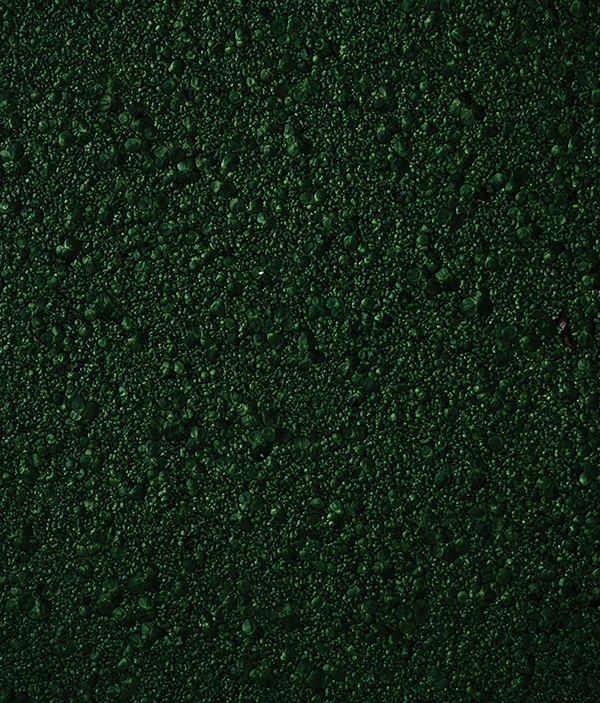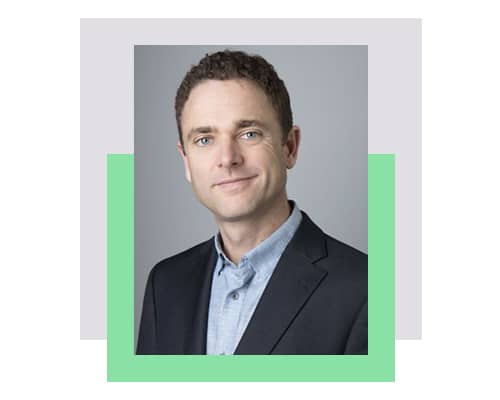 Benjamin Brown, ND
Founder & Director
Ben is founder and director of the Nutritional Medicine Institute (NMI), an educational, advocacy and research group committed to advancing the science and practice of nutritional medicine. 
An internationally acclaimed lecturer, Ben is on the academic advisory board and a guest lecturer at BCNH College of Nutrition and Health and guest lectures at the Institute of Optimum Nutrition (ION) and the Centre for Nutrition Education & Lifestyle Management (CNELM). Ben regularly speaks at major conferences and delivers courses on integrative medicine for health care professionals having lectured in Hong Kong, Japan, Australia, New Zealand, Canada, England, Scotland, Ireland, the Netherlands, Lithuania, and France. 
Ben is expert advisor to the Health Food Manufacturers Association (HFMA), the leading industry body in the UK, and a consultant for Pure Encapsulations. Related to his work in nutritional product research and development, Ben won best new product 4 years running at Natural and Organic Products Europe from 2015 to 2018. 
An established science writer, Ben is contributing editor of Integrative Healthcare and Applied Nutrition (IHCAN) Magazine, the UK's primary publication for integrative health professionals. He is on the editorial board for Nutrition Evidence, author of The Digestive Health Solution 2nd Ed, has contributed textbook chapters, and had research published in journals including Gastrointestinal Disorders, Alternative Therapies Health and Medicine, Nutrients and Nutrition Reviews.
As founder and host of Positive Health Podcast, Ben interviews leading researchers and clinicians in the fields of integrative, functional and nutritional medicine sharing their work and clinical insights with a large number of health professional globally.
In 2018 Ben was awarded Outstanding Contribution to the Profession at the annual Integrative Healthcare and Applied Nutrition Summit, London.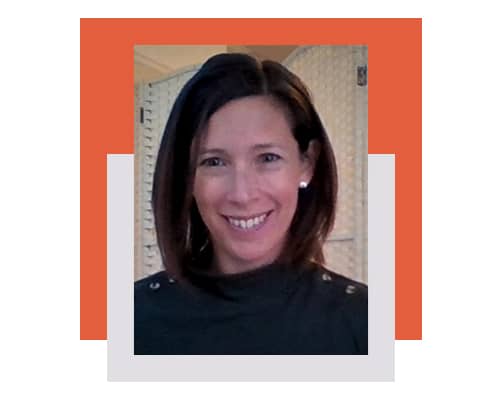 Tanya Ackenson
Head of Events
Tanya brings over 20-years of experience in organising and producing a large portfolio of events, across a wide range of industries in the UK, Europe, India and Australia. Combining these skills with her passion for all things health, nutrition and wellness, Tanya works with the NMI team to deliver unique event experiences, bringing together leading international speakers and educators and creating some of the most important events for health professionals practicing nutrition and lifestyle medicine.
Alex Walton
Design & Marketing
Originally from Australia, Alex travelled to London after graduating from university, where she fell in love with the city and with graphic design. Working for 10+ years as both an inhouse and freelancer in the UK and Australia and across multiple industries, she made the jump from head designer in the luxury sector, focussing on digital design, to NMI, where she is now focussed on brand and marketing (whilst dabbling in motion design).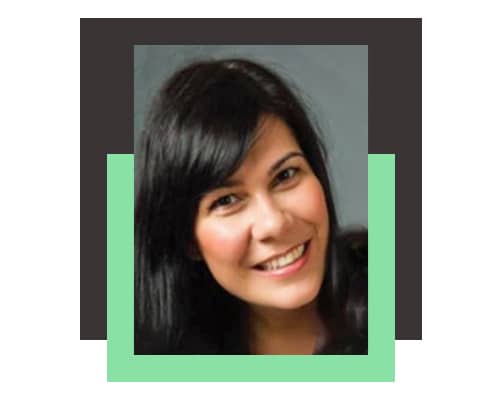 Evi Berriman
Sponsorship Manager
Evi is an experienced account manager, nutritionist and health writer. Having worked for a high-end food supplement company for 11 years, Evi truly understands the needs of nutrition brands and practitioners within the health and wellness industry. She has a BSc in Nutrition, Exercise and Health and a Postgrad Diploma in Nutritional Medicine and is currently completing the AFMCP programme with the renowned Institute for Functional Medicine.
Evi is friendly and approachable and is always up for a chat, especially if it's about cooking and yoga.
Deanna Minich, PhD
Master's Degree in Human Nutrition and Dietetics from the University of Illinois at Chicago (1995)
Ph.D. in Medical Sciences (Nutrition) from the University of Groningen in The Netherlands (1999)
Dr. Deanna Minich is a nutrition researcher, educator, and functional medicine-trained clinician with a unique approach to nutrition that combines physiology and psychology. She has served on the Institute of Functional Medicine's Nutrition Advisory Board and curriculum committee, in addition to being a faculty member, teaching nutrition for the Advanced Practice Module for Environmental Health. She currently serves on the Board of Directors for the American Nutrition Association and is President of the American College of Nutrition.
Her academic background is in nutritional science, including a Master's Degree in Human Nutrition and Dietetics from the University of Illinois at Chicago (1995), and a Ph.D. in Medical Sciences (Nutrition) from the University of Groningen in The Netherlands (1999). In conjunction with her academic degrees and extensive teaching experience at the university level, she is a Fellow of the American College of Nutrition and a Certified Nutrition Specialist. Dr. Minich has over twenty years of experience working in both the food and dietary supplement industries, is the Vice President of Scientific Affairs for Organic India, serves as advisor to various food, academic and health organizations, and has more than forty published scientific articles in journals such as Nutrients, Journal of Nutrition and Metabolism, and Nutrition Reviews. She teaches for the graduate program (MS) in Human Nutrition and Functional Medicine at the University of Western States.
She is the author of six books on nutrition, wellness, and psychology, and is passionate in helping others to live well using therapeutic lifestyle changes.
Visit her at: www.deannaminich.com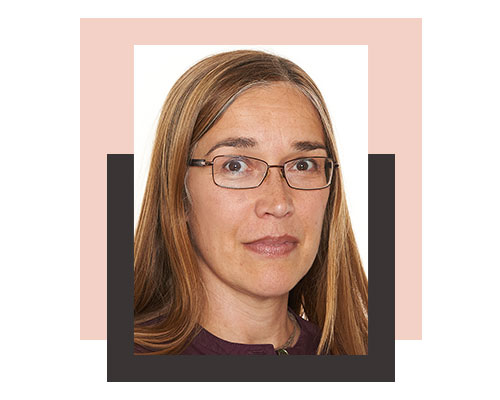 Justine Bold, BA (Hons)
BA Hons Dip BCNH
PgCert BANT/CNHC
Justine Bold has worked as an academic at the University of Worcester on their Nutritional Therapy Masters since 2008. She is now also Programme Director for Continuing Professional Development in the Medical School at Cardiff University. She has taught at postgraduate level in Allied Health for over 13 years and also at undergraduate level for around five years. She is a Fellow of the Higher Education Academy and a member of the accreditation committee for the Nutritional Therapy Education Commission. Her main nutritional academic research area is on extra-intestinal manifestations of coeliac disease and gluten sensitivity. She is also interested in malabsorption and nutritional status and how these can impact on overall wellbeing and health. She researches nutritional management of gastro-intestinal disorders and conditions effecting mental and reproductive health and publishes in these areas. She is working towards PhD by publication having also written, edited or contributed to a number of textbooks.
She is an experienced Senior Lecturer and researcher, but her roots are in practice as she joined higher education after working as a nutritional therapist. She has also contributed to a number of television programmes, as she ran a research project on gluten for BBC 2's Trust Me I'm a Doctor in 2016 and has spoken on Radio 4s Women's Hour and news programmes.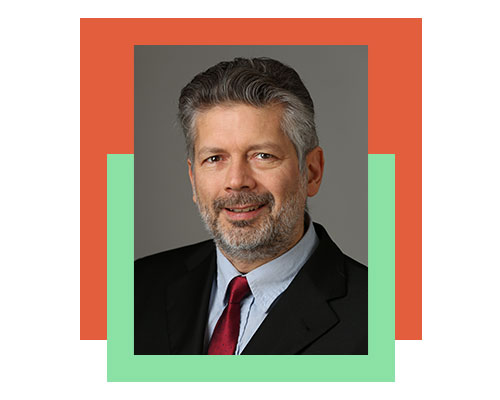 Ray Griffiths, MSc
MSc in Personalised Nutrition
Ray Griffiths, MSc, is a registered nutritionist and lecturer and has been researching and practicing nutritional therapy for over 20 years. Ray's MSc dissertation was on the role that mitochondria play in Parkinson's disease. His lectures and webinars have covered diverse subjects such as cancer and nutrition, depression, chronic fatigue, cardiovascular health, neurodegeneration, MS, and ageing. He is the author of three books Depression: The Mind-Body Diet and Lifestyle Connection, Mitochondria in Health and Disease, and Parkinson's Disease: An In-Depth Metabolic Guide. Ray is a lecturer at The College of Naturopathic Medicine in the UK.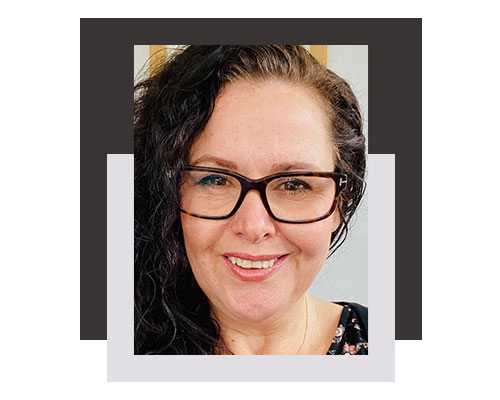 Kirstie Lawton, PhD
PhD Nutrition BSc Hons Public Health Nutrition Dip ION Nutritional Therapy
Dr Kirstie Lawton, PhD is a UK based Public Health Nutritionist and Nutritional Therapist, with over 20 years of experience in developing and delivering a wide range of nutrition and lifestyle interventions, both in the UK and internationally. She has also held educational, research-focused and advisory roles for numerous charities, NGO's and Government entities.
She hold a PhD and a BSc Hons in Public Health Nutrition from Queen Margaret University in Edinburgh and a DipION from the Institute for Optimum Nutrition in Richmond, and as such is dual qualified and registered with both the Association for Nutrition (AfN) and the British Association for Nutrition and Lifestyle Medicine (BANT).
In addition to her own clinical practice, You Nutrition Ltd, she is the module coordinator at the Institute for Optimum Nutrition/Portsmouth University for the UK's first Graduate Diploma in Functional Nutrition, where she is developing and delivering modules in functional nutrition, gastrointestinal health and detoxification pathways, neuroendocrine function, cardiometabolic health and immune function. Her areas of expertise include paediatric and young adult health and weight management. She also specialises in neuroinflammatory health and immune function.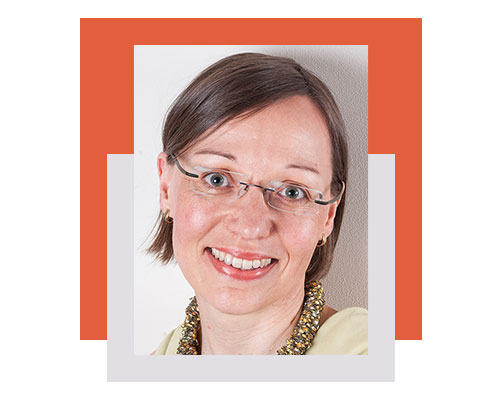 Karin Elgar, PhD
Biology Diplom (Germany, equivalent to BScHons)
PhD Physiology
DipION
AFMCP
With a background in life sciences, a degree in Biology and a PhD in Physiology, Karin worked in the pharmaceutical industry for several years before following her passion and long term interest and retrained to become a Nutritional Therapist. Since graduating from the Institute Optimum Nutrition (ION) in 2004, she has been practicing in the Greater Manchester area and has a special interest in women's health and autoimmunity.
Apart from her clinical work, Karin regularly delivers talks, lectures and webinars, to practitioners, specific patient groups and the general public. She has held various positions within the dietary supplement industry, in advisory and educational roles, and works as an independent consultant, researcher and writer within the nutrition industry.
Karin has been an active member of the British Association for Applied Nutrition and Lifestyle Medicine (BANT), where she has been volunteering in a number of roles over the years and currently helps with indexing nutrition related articles for BANT's Nutrition Evidence Database, for which she won the Volunteer of the Year Award in 2020. Karin is also registered with the CNHC where she was elected to represent Nutritional Therapy on the Profession Specific Board in 2019.
At present, Karin is studying at the Institute for Functional Medicine, where she recently completed the Applying Functional Medicine in Clinical Practice module, and is working towards her full certification.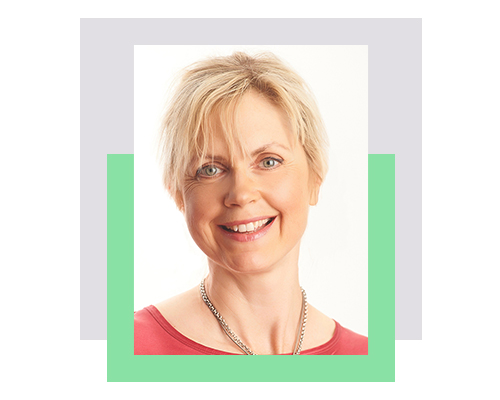 Lorraine Nicolle, MSc
MSc Nutrition and Chronic Illness 
PGCHE
Dip. BCNH
BA (Hons)
Leaving behind a successful career in corporate communications, Lorraine decided to retrain as a nutritional therapist, and has now been in clinical practice for 18 years. She sees clients from her London clinic (and via video link) and particularly enjoys working with individuals who have chronic, long term conditions like gastrointestinal disorders, autoimmune conditions, hormonal issues (including menopausal problems) and musculoskeletal complaints. She also supports clients with cancer, both during and after medical treatment.
Once in practice, Lorraine went on to do a MSc in Nutrition and Chronic Illness at Middlesex University/ CNELM. Then a post-grad teaching certificate; and since then some training with the Institute of Functional Medicine.
Lorraine has undertaken various teaching roles in nutrition, including 5 years at West London University. Currently she lectures at three UK colleges (BCNH, ION and CNELM) on undergraduate and postgraduate nutrition science and practice degree courses.
She has a long history of working with various nutritional healthcare organisations, providing practitioner education and developing CPD events. Lorraine is also a SANT-accredited clinical supervisor, undertaking clinical supervision and mentoring sessions for nutrition practitioners.
Lorraine has author-edited three books on personalised nutrition (Biochemical Imbalances in Disease, The Functional Nutrition Cookbook and Eat to Get Younger) and she is the series editor for a set of books for practitioners. This series includes Mitochondria in Health and Disease by Ray Griffiths; and Case Studies in Personalised Nutrition by Angela Walker. The latest book Nutrigenomics for Healthcare Practitioners by Anne Pemberton is due for release this year.
Lorraine can be contacted at www.LorraineNicolleNutrition.co.uk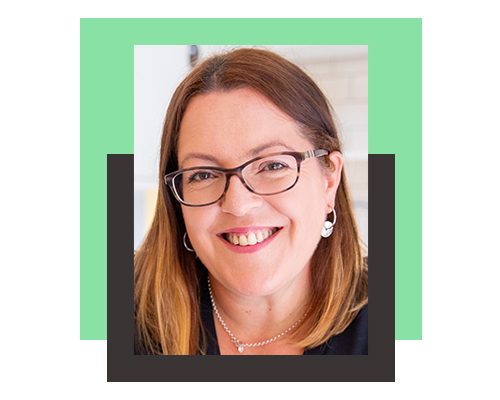 Zara Watt, BSc(Hons)
BSc(Hons) Chemistry
DipION NT
Zara has almost 30 years experience in publishing as an Editor, working on scientific and medical journals, and also medical materials for pharmaceutical companies.
In 2017, Zara qualified as a Nutritional Therapist from the Institute for Optimum Nutrition, and now combines her work as an Editor with her busy Nutritional Therapy practice where she specialises in working with women – supporting them through peri-menopause and menopause.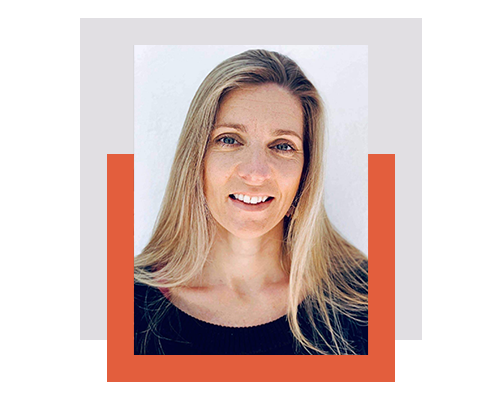 Chloe Steele, MSc
 MSc Personalised Nutrition
With a biology-based degree, Chloe worked in the pharmaceutical industry for many years, before a move to Oman in the Middle East gave her the opportunity to retrain, gaining an MSc in Personalised Nutrition from the University of Middlesex. Although new to the industry, Chloe has hit the ground running, being invited by the British Association for Nutrition and Lifestyle Medicine (BANT) to write an article on her dissertation research, investigating the mechanistic links between type 2 diabetes and Alzheimer's disease.
Chloe started working with BANT in 2020 as an indexer, researching and summarising nutrition related articles for the Nutrition Evidence Database. Recently she has worked on their new campaign Food For Your Health, writing nutrition articles and blogs. Her work with BANT resulted in a nomination for volunteer of the year in 2021.
With an interest in family nutrition, Chloe has written articles for UK-based Family First magazine on topics such as childhood immunity, tips for healthier family meals and most recently healthy lunch boxes, which will be published at the end of 2021. Now living in Australia, Chloe has consulted for Nutrition Australia on increasing vegetable intake in school aged children.
Chloe's evidence-based approach to article writing stems from a real passion for research, and alongside her other work she is working within the nutraceutical industry as a researcher for Pure Encapsulations. Her most recent work involves writing peer reviewed articles with clinical recommendations on active ingredients. Key to this is her methodical approach, clear research synthesis and concise writing, ensuring that complex concepts are easily understood and underpin nutritional advice.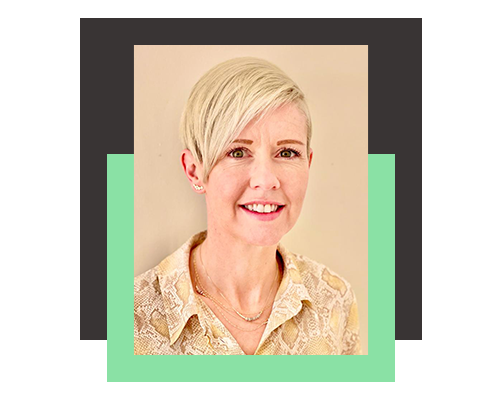 Ciara Wright, PhD
PhD, BSc 1st Class Hons, DipNT
Dr Ciara Wright is a science researcher and Nutritional Therapist. With a background in medical laboratory sciences and biology, Ciara obtained her PhD in epithelial immunology and worked post-doctorally in diverse research fields such as stem cell science, gene therapy, microbiology and immunology. She published a number of translational science papers and mentored PhD students during this time.
After studying with the Institute of Health Sciences, Ciara now also runs a busy Nutritional Therapy practice in Ireland. She specialises in fertility, digestion and immunology. Ciara keeps up to date with the latest research and manages her clinical practice team of seven ensuring an evidence based practice and the best supports for her patients.
Her research continues with collaborations with St James' Hospital in Dublin and the University of Leeds. Ciara has carried out a clinical trial in nutritional intervention in NAFLD with several publications and more to come from this ongoing project. Ciara also guest lectures in the University of Leeds for nutrition undergraduates and MSc students on clinical practice. Other projects include publications of evidence based nutrition reviews and case studies, and contributing to a book chapter on nutritional interventions for male fertility. Ciara has delivered lectures and spoken at international medical conferences in Ireland, UK, Europe and Africa.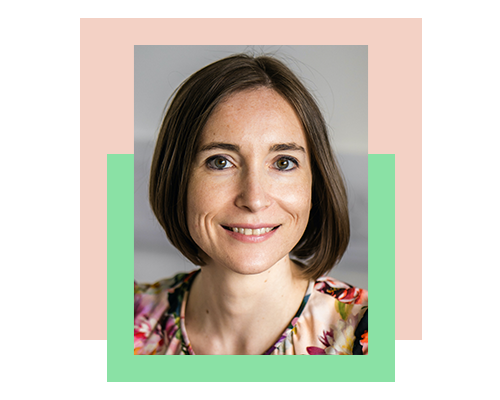 Dr Nina Fuller-Shavel, MB BChir
MB BChir MA Hons (Cantab) IFMCP DipIM PG Cert DipION RYT200
Integrative Medicine Doctor, Scientist and Educator
Dr Nina Fuller-Shavel is an Integrative Medicine doctor, scientist and educator with degrees in Medicine and Natural Sciences from the University of Cambridge, as well as an ongoing MSc in Precision Cancer Medicine at the University of Oxford. Dr Fuller-Shavel is a Fellow of the College of Medicine and the Co-Chair of BSIO (British Society for Integrative Oncology). Alongside her scientific and medical training, Dr Nina Fuller-Shavel holds multiple qualifications in nutrition, integrative medicine, functional medicine (IFMCP), health coaching (FMCA), herbal medicine, yoga, mindfulness and other mind-body approaches.
Dr Fuller-Shavel's clinical approach integrates principles from systems biology and precision health, as well as the broader whole person mindset and an extensive integrative medicine toolkit to create highly effective personalised healthcare plans for complex cases. She is passionate about the potential for nutrition, lifestyle, integrative medicine and patient empowerment to transform healthcare for chronic disease.
Dr Fuller-Shavel is the founder and Director of Synthesis Clinic, an innovative award-winning multidisciplinary integrative medicine practice in Hampshire, specialising in women's health and integrative cancer care. She combines her clinical work and leading her multidisciplinary clinic team with educating medical and nutrition professionals, conducting research in integrative medicine and precision health and participating in editorial boards and guideline development panels.
Find out more about Dr Nina's work at:
https://www.synthesisclinic.co.uk/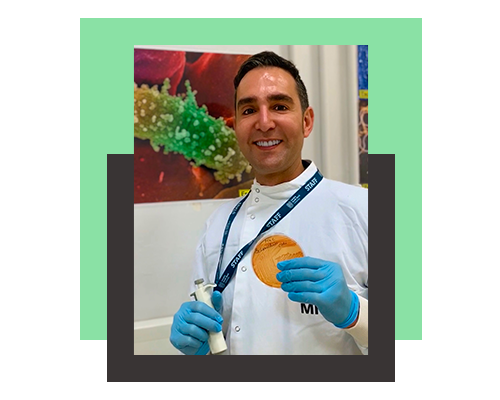 Dr Miguel Toribio-Mateas, DProf
Dr Miguel Toribio-Mateas, DProf is a clinical neuroscientist with a background in nutrition science and its translation to real-world settings spanning the best part of two decades. From 2014, Miguel's work has focused on the communication between the gut and the brain, this being the very subject of his recently awarded doctoral degree at the School of Health and Education, Middlesex University, for which he was given the prestigious Santander Bank's "Work-Based Learning Award" in 2016. His commitment to this emerging field of study has resulted in an extensive contribution through published works, conference talks and public speaking appearances, all of which make him one of the indisputable leading voices in gut-brain health in the UK and beyond.
Miguel has developed over his longstanding background as a transdisciplinary practitioner in roles that cut across biotech, health informatics, applied microbiology, human nutrition, and clinical neuroscience. One of his key achievements was co-creating the first direct-to-consumer microbiome testing company in the UK (MapMyGut) with Professor Tim Spector back in 2014-2015. Since then, he has been immersed in consumer health, taking leading roles in research and product development for well-known consumer brands. Currently, Miguel is Head of Research and Development for Chuckling Goat, UK's leading goat's kefir manufacturer, whilst he continues to be involved in clinical research on the gut microbiome and brain / mental health as Innovation Consultant at the London-Agri Food Innovation Clinic (LAFIC). This research unit is supported with a grant from the European Regional Development Fund and based at the School of Applied Sciences, London South Bank University, where he holds the positions of Lecturer and Visiting Research Fellow. Miguel also sits on the steering committee of the Primary-Care and Community Neurology Society and is a Lifestyle Health Ambassador Leader for the Lifestyle Health Foundation.