BANT AGM & Conference 2022
Saturday 21 May 2022 | Virtual Event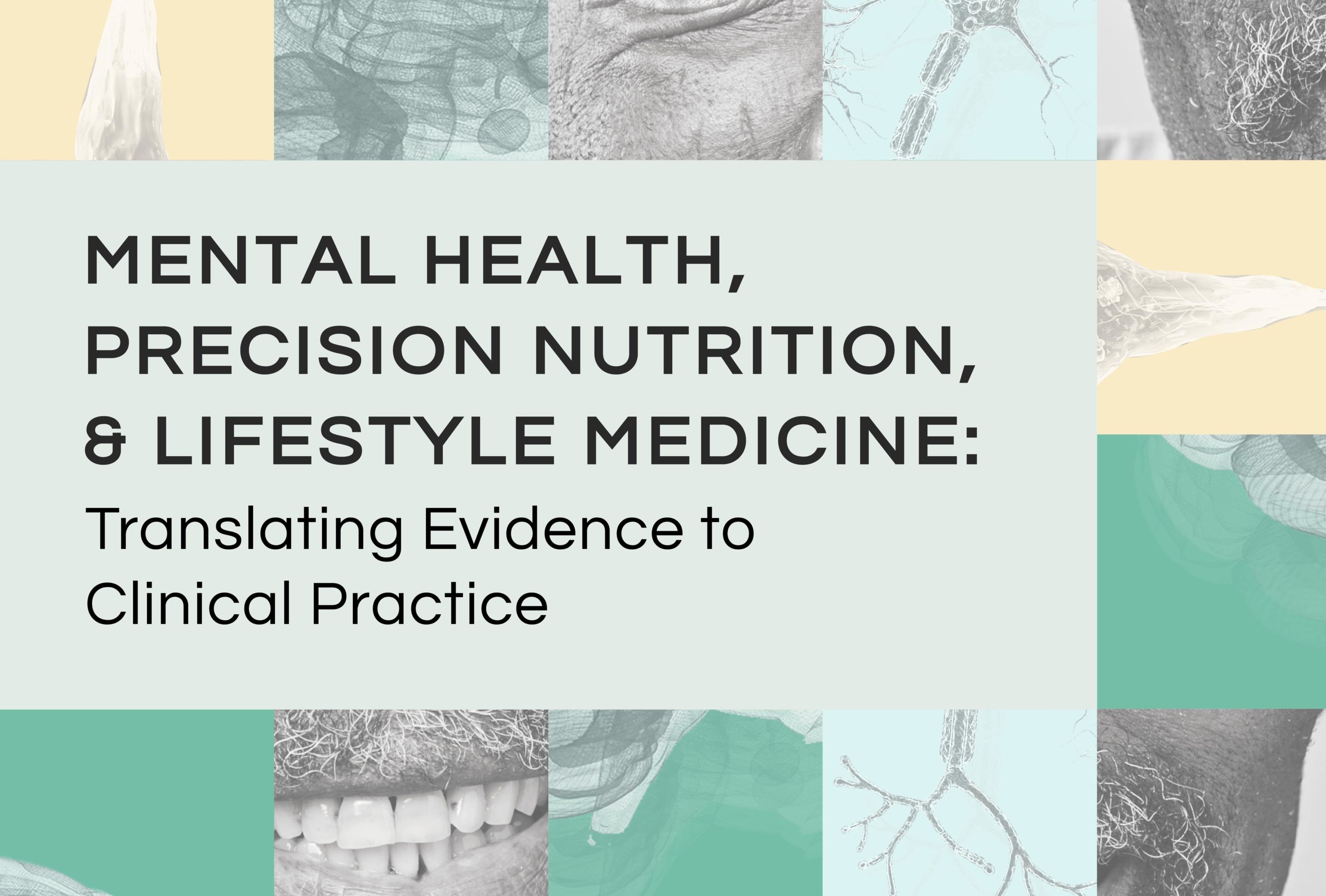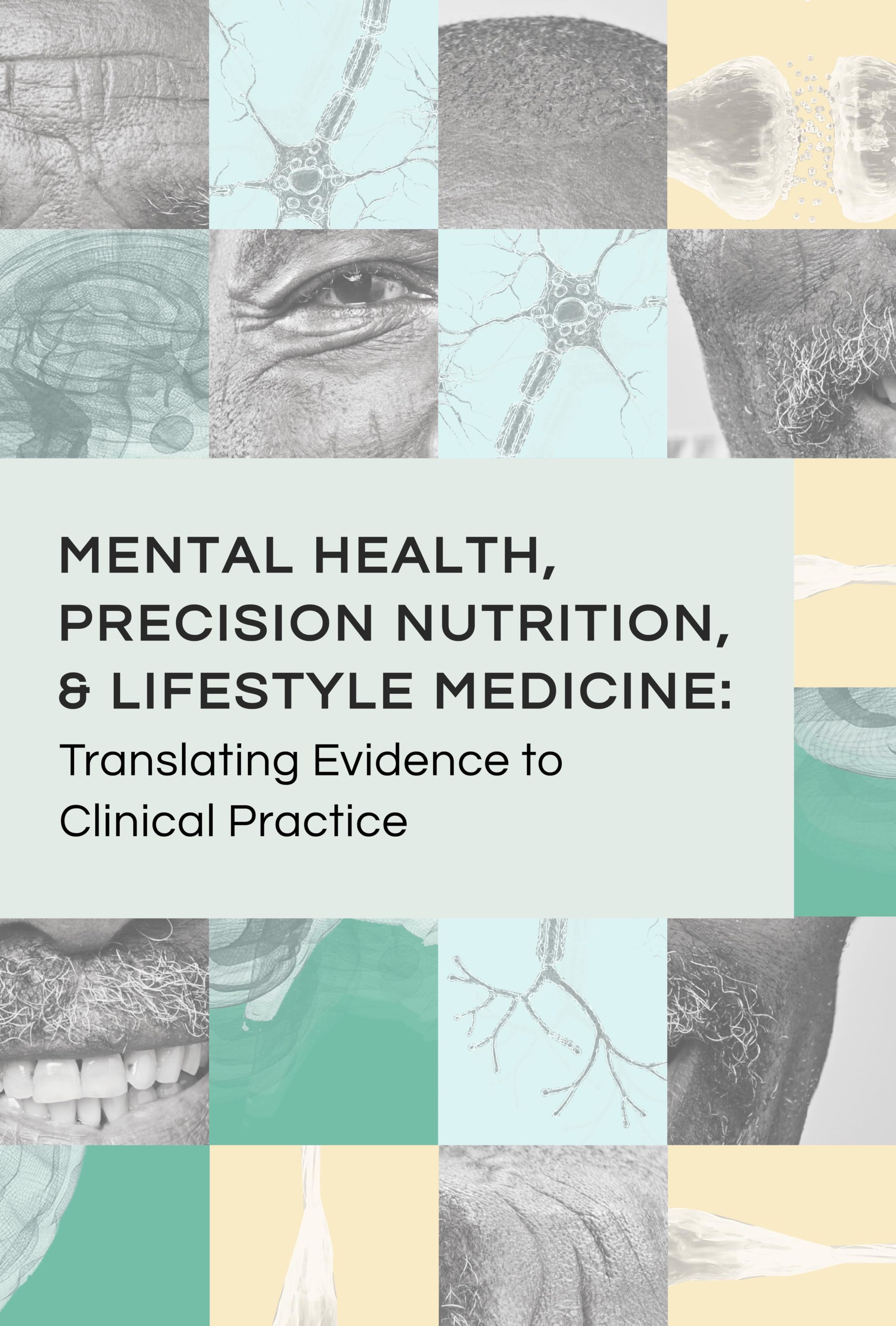 Conference Details
Mental Health, Precision Nutrition, and Lifestyle Medicine: Translating Evidence to Clinical Practice
Featuring leading educators and clinicians who are experts on emergent scientific and clinical evidence in the specialist area of nutritional psychiatry, lifestyle psychiatry, precision nutrition, personalized medicine, and integrative medicine.
The focus of the conference is the translation of evidence for nutrition and lifestyle factors to preventative and management approaches for mental health, in particular anxiety, depression, and behavioural disorders, to practical strategies that can be implemented in clinical practice.
Key health specialties and subspecialty disciplines include psychiatry, neurology, endocrinology, precision health, nutritional medicine, nutrigenomics, lifestyle medicine, integrative medicine, and preventive medicine.
Buy this Conference video recordings
To view all the videos and access the speaker notes from this conference, please use the button below. If you purchased a ticket to this conference and have lost access to your recordings, please contact NMI support.
Event Overview
The BANT AGM and Conference 2022 is the most important annual event for The British Association for Nutrition and Lifestyle Medicine (BANT), the leading professional body for Registered Nutrition Practitioners. 
The BANT AGM and Conference 2022 combines BANT's Annual General Meeting (AGM), for members, with a leading-edge Conference, open to all health professionals, featuring high-profile international speakers on topics in nutrition and lifestyle medicine. 
The event is organized by the Nutritional Medicine Institute (NMI) in partnership with BANT. NMI is a leading continuing professional education provider. 
About BANT
The British Association for Nutrition and Lifestyle Medicine (BANT) is a professional body for Registered Nutrition Practitioners. Its primary function is to assist its members in attaining the highest standards of integrity, knowledge, competence and professional practice, in order to protect the client's interests, nutritional therapy and the Registered Nutrition Practitioners. BANT offers a wide range of benefits to members and has its finger on the pulse for any changes or new developments within this dynamic profession.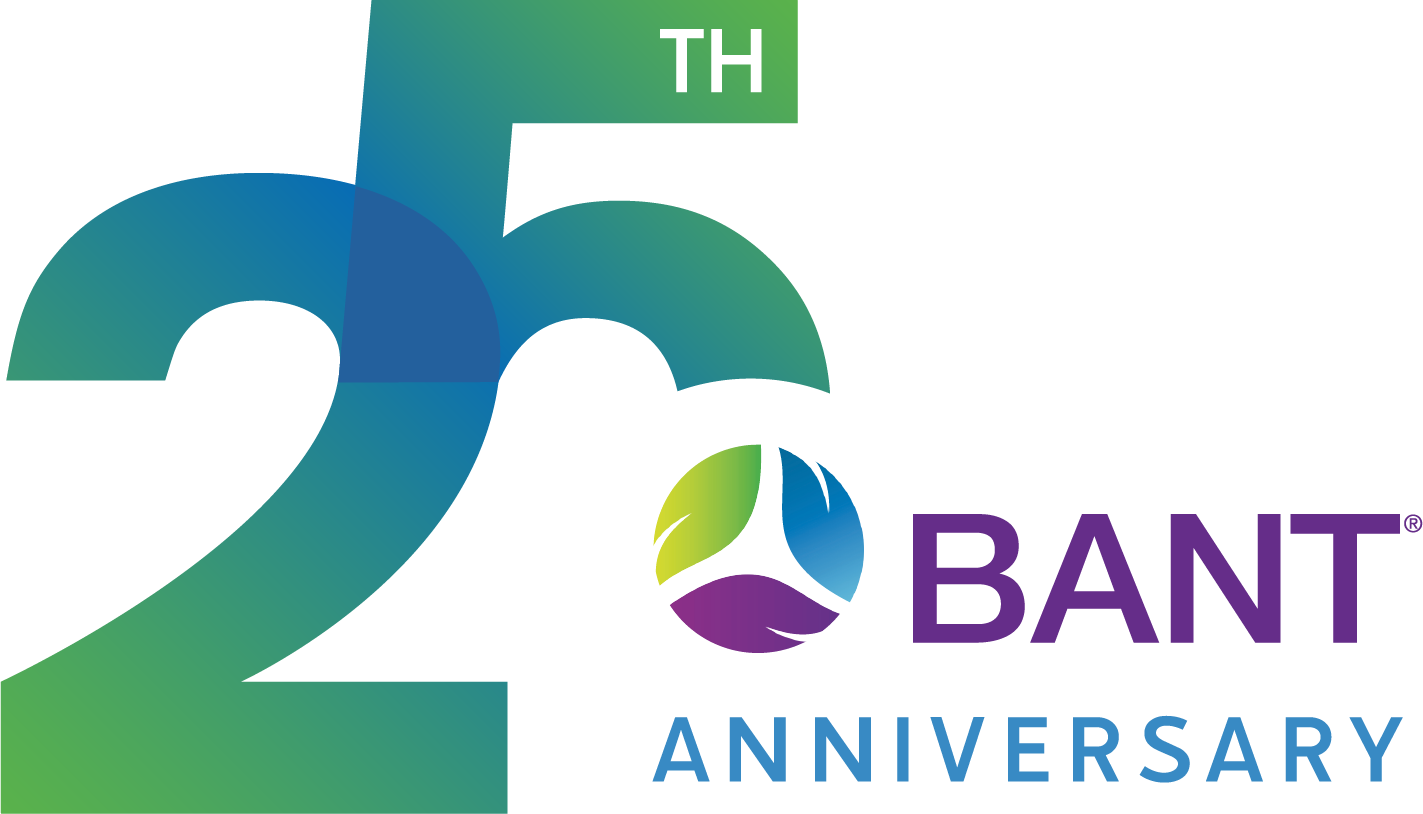 Registration for BANT AGM
BANT Directors and Managers
Registration for Conference, Exhibition and Sponsor Talks
Hifas Da Terra
Bringing Evidence to the Clinic: Medicinal Mushrooms for Mental Health
Catalina Fernández de Ana Portela, Founder, Hifas da Terra
CNSLab
IgG Antibody Testing – The Clinical Utility
Dr Nigel Abraham, PhD FIBMS
Pure Encapsulations
Bridging the Gap between Research and Clinical Care in Nutritional Psychiatry
Dr Uma Naidoo, MD
Nutritional Psychiatry: Supporting a New Approach to Mental Healthcare
Professor Felice Jacka, PhD
Innovation to Disruption: Building a Better Brain with Nutrition
Professor Julia Rucklidge, PhD
Lunch Break and Exhibition
Regulating the Stressed Brain with Integrative Nutrition and Lifestyle Modification
Dr Jonathan Prousky 
Precision Health and Integrative Medicine Approaches to Supporting Trauma Recovery
Dr Nina Fuller-Shavel
Mind, Brain, and Microbes: The Impact of the Gut Microbiota on Human Health and Behaviour
Dr Miguel Toribio-Mateas

ADHD Redefined: A Functional and Integrative Approach to Successful Management
Dr James Greenblatt
Mental Health, Gluten, and Personalised Diet Therapy
Justine Bold, BA (Hons)

Talk-Feed Your Mental Health
Dr Drew Ramsey
Introducing 'Lifestyle Psychiatry': Principles, Evidence & Implementation of Health Behaviours in Mental Healthcare
Dr Joseph Firth, PhD

Live Q&A Panel with Speakers
9.5-hours CPD BANT/NTOI approved
All times are showed in BST    |    Agenda is subject to change
Speakers
Meet Our Speakers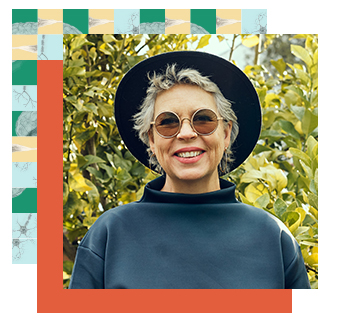 Professor Felice Jacka, PhD
Felice Jacka OAM is Professor of Nutritional Psychiatry and Director of the Food & Mood Centre at Deakin University. She is also founder and president of the International Society for Nutritional Psychiatry Research (ISNPR) and immediate past president of the Australian Alliance for the Prevention of Mental Disorders. She has been responsible for the development of a highly innovative field of research establishing diet and nutrition as of importance to common mental disorders. These include the first studies to document a role for diet in adolescent depression – the primary age of onset for common mental disorders – the first study to identify both maternal and early life nutrition as important predictors of children's mental health, and the first trial to show that dietary improvement can address depression. The results of the studies she has conducted have been highly influential, and she is widely recognized as international leader in the nascent but transformative field of Nutritional Psychiatry research. Her current research focuses closely on the links between diet, gut health, and mental and brain health. This work is being carried out with the ultimate goal of developing new, evidence-based prevention and treatment strategies for mental disorders.
Professor Jacka has published >200 peer-reviewed scientific papers, the majority in high-impact journals in the mental health field including the American Journal of Psychiatry, World Psychiatry, BMC Medicine and Lancet Psychiatry. Since her PhD, awarded in 2009, Jacka has produced >200 scientific publications, which have >9,000/15,000 citations (Scopus/Google Scholar). She has an H-index of 54/68 (Scopus /Google Scholar) and an average Field Weighted Citation Index of 3.69 (i.e. nearly 3.7 times the world average).
She is an ISI Highly-Cited Researcher (2020 and 2021), putting her in the top 0.1% of publishing scientists worldwide. She is the recipient of a highly-competitive NHMRC Investigator Grant (Fellowship) 2021-25.
Professor Jacka published a book for the general public in 2019 called 'Brain Changer' through Pan Macmillan Press and Yellow Kite in the UK and EU. Her children's book – 'There's a Zoo in my Poo' – was published in July 2020.
In 2021 she was awarded a Medal of the Order of Australia (OAM) for her services to Nutritional Psychiatry.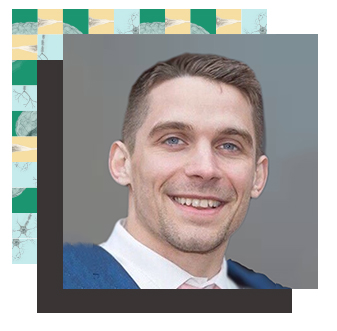 Dr Joseph Firth
Dr Joseph Firth's research primarily focuses on the use of digital technologies and physical health interventions for improving both physical and mental health outcomes in people living with mental illness. He has published extensively on these topics in leading medical journals, including The BMJ, The Lancet Psychiatry, World Psychiatry, JAMA Psychiatry and The American Journal of Psychiatry. His work in the field has received thousands of academic citations and substantial media coverage; being featured in over 700 news stories from across the globe, including leading press outlets such as CNN, The Gaurdian, and BBC One television.
Dr. Firth's ongoing projects focus on developing and evaluating digital health interventions for helping young people with mental health conditions to engage in regular exercise, and to adopt healthy lifestyles.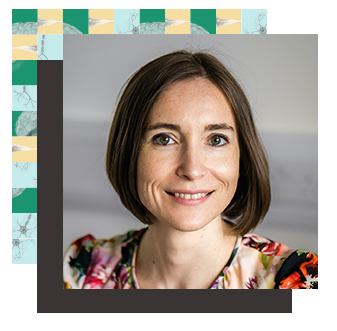 Dr Nina Fuller-Shavel
Dr Nina Fuller-Shavel is an Integrative Medicine doctor, scientist and educator with degrees in Medicine and Natural Sciences from the University of Cambridge, as well as currently undergoing an MSc in Precision Cancer Medicine at the University of Oxford. Dr Fuller-Shavel is a Fellow of the College of Medicine and the Co-Chair of BSIO (British Society for Integrative Oncology). Alongside her scientific and medical training, Dr Nina Fuller-Shavel holds multiple qualifications in nutrition, integrative medicine, functional medicine (IFMCP), health coaching (FMCA), herbal medicine, yoga and mindfulness, as well currently training in yoga therapy. She is also a trained SSP (Safe and Sound Protocol) facilitator and uses polyvagal theory developed by Dr Stephen Porges in her integrative medicine practice.
Dr Fuller-Shavel's clinical approach integrates principles from systems biology and precision health, as well as the broader whole person mindset and an extensive integrative medicine toolkit to create highly effective personalised healthcare plans for complex clinical cases. She is passionate about the potential for precision health, integrative medicine and patient empowerment in transforming healthcare for chronic disease.
Dr Fuller-Shavel is the founder and Director of Synthesis Clinic, an innovative award-winning multidisciplinary integrative medicine practice in Hampshire, specialising in complex women's health and integrative cancer care. She combines her clinical work and leading her multidisciplinary team with educating medical and nutrition professionals, conducting research in integrative medicine and precision health and participating in editorial boards and guideline development panels nationally and internationally.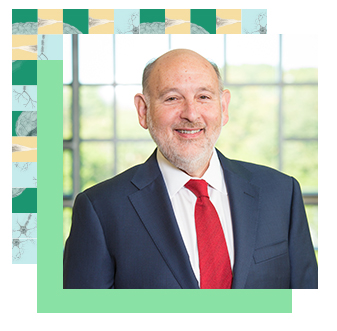 Dr James Greenblatt
A pioneer in the field of functional and integrative medicine, board-certified child and adult psychiatrist, James M. Greenblatt, MD, has treated patients since 1988. After receiving his medical degree and completing his psychiatry residency at George Washington University, Dr. Greenblatt completed a fellowship in child and adolescent psychiatry at Johns Hopkins Medical School. He currently serves as the Chief Medical Officer at Walden Behavioral Care in Waltham, MA and an Assistant Clinical Professor of Psychiatry at Tufts University School of Medicine and Dartmouth College Geisel School of Medicine. Dr. Greenblatt has lectured internationally on the scientific evidence for nutritional interventions in psychiatry and mental illness. He is the author of seven books, including Finally Focused: The Breakthrough Natural Treatment Plan for ADHD. His latest book, Answers to Anorexia, will be released in October 2021 and his newest book, Functional & Integrative Medicine for Antidepressant Withdrawal, will be available in January 2022. He is the founder of Psychiatry Redefined, an educational platform dedicated to the transformation of psychiatry, which offers online courses, webinars, and fellowships for professionals.
Please visit Psychiatry Redefined or jamesgreenblattMD.com for more information.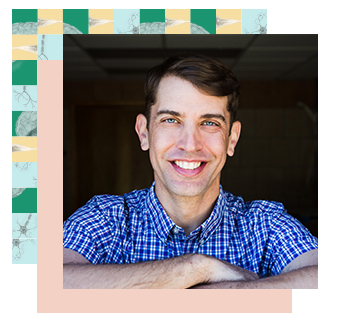 Drew Ramsey, MD
Drew Ramsey, MD @DrewRamseyMD is a psychiatrist, author, and mental health ad-vocate. His work focuses on Nutritional Psychiatry, Male Mental Health and optimizing mental fitness. He founded and leads the Brain Food Clinic, which offers consultation and integrative treatment regarding depression, anxiety and emotional wellness con-cerns. He is an assistant clinical professor of psychiatry at Columbia University Col-lege of Physicians and Surgeons and in active clinical practice based in New York City and Jackson, Wyoming.
His work has been featured by The New York Times, The Wall Street Journal, Lancet Psychiatry, The Today Show, BBC, and NPR and he has given three TEDx talks. He is the co-author of the Antidepressant Food Scale and his e-courses on Nutritional Psy-chiatry education for the public and clinicians. His award winning books Eat to Beat Depression and Anxiety (Harperwave 2021), Eat Complete, 50 Shades of Kale, and The Happiness Diet explore the connections between mental health and nutrition. He is on the Advisory Board at Men's Health and on the Editorial Board at Medscape Psy-chiatry.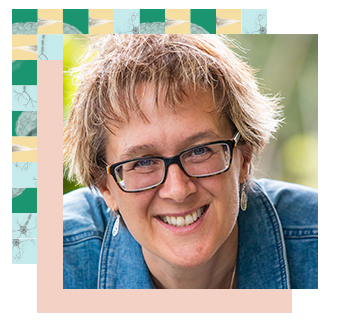 Professor Julia Rucklidge, PhD
Julia is a Professor of Psychology and Clinical Psychologist in the School of Psychology, Speech and Hearing at the University of Canterbury, the Director of Te Puna Toiora, the Mental Health and Nutrition Research Lab, theme leader in the Child Wellbeing Institute, and co-author of The Better Brain jointly published by Penguin Random House and Harper Collins in 2021. Originally from Toronto, Canada, she completed her PhD at the University of Calgary in clinical psychology and in 2000, she immigrated to New Zealand. Her interests in nutrition and mental illness grew out of research showing poor outcomes for individuals with significant psychiatric illness despite receiving standard conventional treatments. For over a decade, her lab has been running clinical trials investigating the role of broad-spectrum micronutrients in the treatment of mental illness, including ADHD, mood disorders, anxiety and stress. Julia has over 140 peer reviewed publications, including in the Lancet Psychiatry, JAMA and the British Journal of Psychiatry and is currently on the Executive Committee for the International Society of Nutritional Psychiatry Research. She has been the recipient of many awards, including the Ballin Award from the NZ Psychologist Society for significant contributions to the development or enhancement of clinical psychology in Aotearoa New Zealand, being named as a Woman of Influence in New Zealand in 2015, 2018, and 2021, and a Braveheart award for her contribution to making Christchurch a better place to live. Her 2014 TEDx talk has been viewed over 2 million times. She recently created a free EdX online course for the public on mental health and nutrition. She is also a longstanding member of the Health Practitioners Disciplinary Tribunal (HPDT). Having witnessed current conventional treatments failing so many people, Julia is passionate about advocating that a good nutritional foundation is central to helping people prevent and recover from mental health challenges.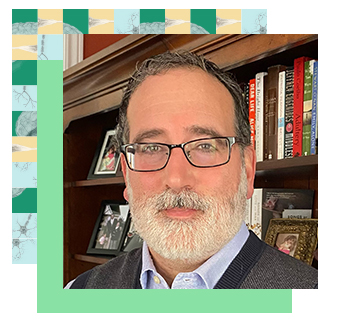 Dr Jonathan Prousky
Dr. Jonathan Prousky, MSc, MA, RP, ND., is the Chief Naturopathic Medical Officer at the Canadian College of Naturopathic Medicine (Toronto, Ontario). His primary responsibility is ensuring the delivery of safe and effective naturopathic medical care to patients, as well as ensuring the safety and effectiveness of the medical training in the naturopathic program. He has lectured extensively on various health-related topics throughout North America to medical doctors, naturopathic doctors, other health care providers and patients at numerous conferences and health fairs. He was the first naturopathic doctor to receive the "Orthomolecular Doctor of the Year" award in 2010, and to be inducted into the Orthomolecular Hall of Fame in 2017. Dr. Prousky is the author of more than 60 scholarly publications, including several consumer and naturopathic texts. His clinical practice focus is primarily on the evaluation and management of mental health disorders. He has spent over 20 years advocating and working with patients that wish to receive integrative care to help their mental health struggles.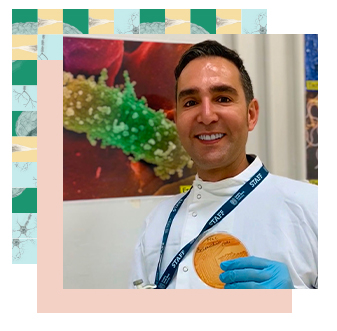 Dr Miguel Toribio-Mateas, DProf
Dr Miguel Toribio-Mateas, DProf is a clinical neuroscientist with a background in nutrition science and its translation to real-world settings spanning the best part of two decades. From 2014, Miguel's work has focused on the communication between the gut and the brain, this being the very subject of his recently awarded doctoral degree at the School of Health and Education, Middlesex University, for which he was given the prestigious Santander Bank's "Work-Based Learning Award" in 2016. His commitment to this emerging field of study has resulted in an extensive contribution through published works, conference talks and public speaking appearances, all of which make him one of the indisputable leading voices in gut-brain health in the UK and beyond.
Miguel has developed over his longstanding background as a transdisciplinary practitioner in roles that cut across biotech, health informatics, applied microbiology, human nutrition, and clinical neuroscience. One of his key achievements was co-creating the first direct-to-consumer microbiome testing company in the UK (MapMyGut) with Professor Tim Spector back in 2014-2015. Since then, he has been immersed in consumer health, taking leading roles in research and product development for well-known consumer brands. Currently, Miguel is Head of Research and Development for Chuckling Goat, UK's leading goat's kefir manufacturer, whilst he continues to be involved in clinical research on the gut microbiome and brain / mental health as Innovation Consultant at the London-Agri Food Innovation Clinic (LAFIC). This research unit is supported with a grant from the European Regional Development Fund and based at the School of Applied Sciences, London South Bank University, where he holds the positions of Lecturer and Visiting Research Fellow. Miguel also sits on the steering committee of the Primary-Care and Community Neurology Society and is a Lifestyle Health Ambassador Leader for the Lifestyle Health Foundation.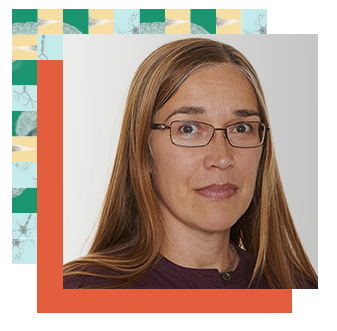 Justine Bold BA (Hons)
Justine Bold has worked as an academic at the University of Worcester since 2008.  She is now also Programme Director for CPD in the Medical School at Cardiff University. She worked a wellness project including nutrition education for people with severe mental illness such as schizophrenia, bipolar and psychosis between 2014 and 2018 with the NHS in Worcestershire. She has published widely in academic journals on gluten and coeliac disease including a systematic review and meta-analysis on gluten and mood disorders and also co-authored an interdisciplinary text book for SAGE on Mental Health in 2019. She is currently enrolled as a PhD student at the University of Worcester, where she is progressing a PhD by prior publication and working on a critical summary of her publications.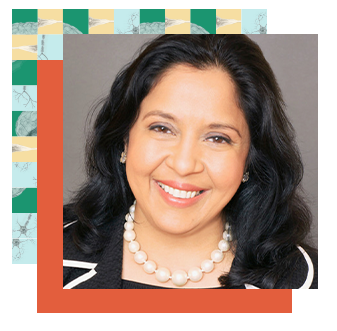 Dr Uma Naidoo, MD
Uma Naidoo, MD is board-certified psychiatrist (Harvard Medical School), professional chef (Cambridge School of Culinary Arts), and nutrition specialist (Cornell University). She is currently the Director of Nutritional and Lifestyle Psychiatry at Massachusetts General Hospital (MGH), where she consults on nutritional interventions for the psychiatrically and medically ill; Director of Nutritional Psychiatry at the Massachusetts General Hospital Academy; and has a private practice in Newton, MA. She also teaches at The Cambridge School of Culinary Arts.
Dr. Naidoo speaks frequently at conferences at Harvard, for Goop audiences, the New York City Jewish Community Center (JCC), and Ivy Boston. She blogs for Harvard Health and Psychology Today and completed a unique video cooking series for the MGH Academy which teaches Nutritional Psychiatry using culinary techniques in the kitchen. Dr. Uma has appeared as a mental health and nutrition expert on Live with Kelly & Ryan, Today Show, 700 Club, and been featured in the New York Times, Wall Street Journal, Shape, Parade, Boston Globe, Fast Company, AARP, and more. Visit her at https://umanaidoomd.com
Want to sponsor an event like this?
Would you like to be involved in one of our similar events? Send us an email below and we will be in touch with you shortly.
Get in Touch
If you have any further questions, please do not hesitate to contact us.