Karin Elgar, PhD
The Nutritional Medicine Institute, England.
With a background in life sciences, a degree in Biology and a PhD in Physiology, Karin worked in the pharmaceutical industry for several years before following her passion and long term interest and retrained to become a Nutritional Therapist. Since graduating from the Institute Optimum Nutrition (ION) in 2004, she has been practicing in the Greater Manchester area and has a special interest in women's health and autoimmunity.
Apart from her clinical work, Karin regularly delivers talks, lectures and webinars, to practitioners, specific patient groups and the general public. She has held various positions within the dietary supplement industry, in advisory and educational roles, and works as an independent consultant, researcher and writer within the nutrition industry.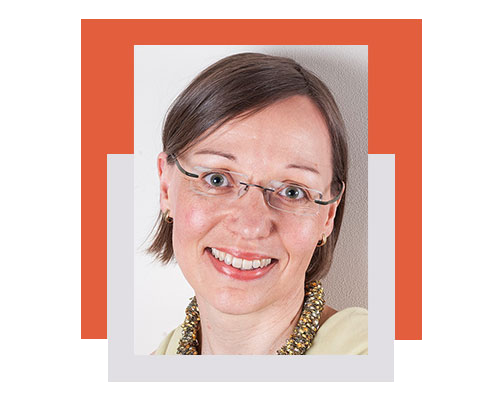 Karin has been an active member of the British Association for Applied Nutrition and Lifestyle Medicine (BANT), where she has been volunteering in a number of roles over the years and currently helps with indexing nutrition related articles for BANT's Nutrition Evidence Database, for which she won the Volunteer of the Year Award in 2020. Karin is also registered with the CNHC where she was elected to represent Nutritional Therapy on the Profession Specific Board in 2019.
At present, Karin is studying at the Institute for Functional Medicine, where she recently completed the Applying Functional Medicine in Clinical Practice module, and is working towards her full certification.