Dr Miguel Toribio-Mateas, DProf
Middlesex University, England. South Bank University, England.
Dr Miguel Toribio-Mateas, DProf is a clinical neuroscientist with a background in nutrition science and its translation to real-world settings spanning the best part of two decades. From 2014, Miguel's work has focused on the communication between the gut and the brain, this being the very subject of his recently awarded doctoral degree at the School of Health and Education, Middlesex University, for which he was given the prestigious Santander Bank's "Work-Based Learning Award" in 2016. His commitment to this emerging field of study has resulted in an extensive contribution through published works, conference talks and public speaking appearances, all of which make him one of the indisputable leading voices in gut-brain health in the UK and beyond.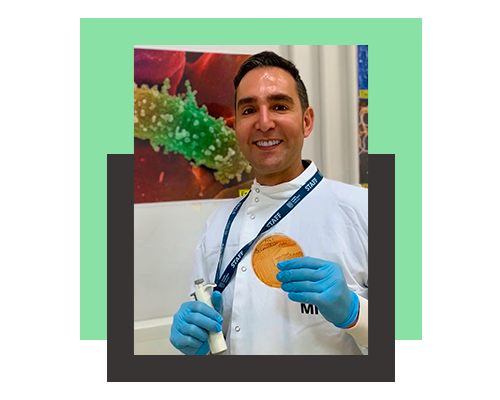 Miguel has developed over his longstanding background as a transdisciplinary practitioner in roles that cut across biotech, health informatics, applied microbiology, human nutrition, and clinical neuroscience. One of his key achievements was co-creating the first direct-to-consumer microbiome testing company in the UK (MapMyGut) with Professor Tim Spector back in 2014-2015. Since then, he has been immersed in consumer health, taking leading roles in research and product development for well-known consumer brands. Currently, Miguel is Head of Research and Development for Chuckling Goat, UK's leading goat's kefir manufacturer, whilst he continues to be involved in clinical research on the gut microbiome and brain / mental health as Innovation Consultant at the London-Agri Food Innovation Clinic (LAFIC). This research unit is supported with a grant from the European Regional Development Fund and based at the School of Applied Sciences, London South Bank University, where he holds the positions of Lecturer and Visiting Research Fellow. Miguel also sits on the steering committee of the Primary-Care and Community Neurology Society and is a Lifestyle Health Ambassador Leader for the Lifestyle Health Foundation.