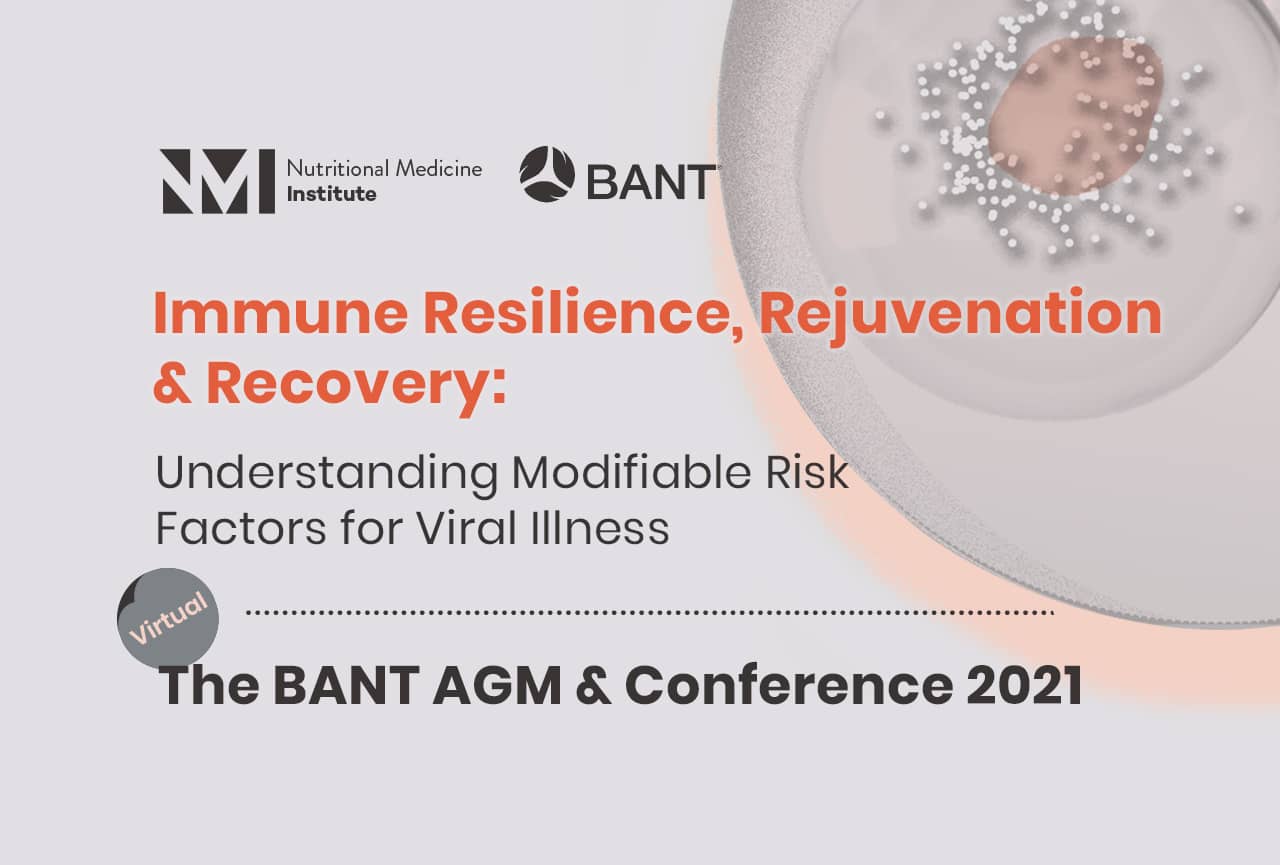 About the Event
The BANT AGM and Conference 2021 is the most important annual event for the British Association for Nutrition and Lifestyle Medicine (BANT), the leading professional body for Registered Nutrition Practitioners. 
The BANT AGM and Conference 2021 combines BANT's Annual General Meeting (AGM), for members, with a leading-edge Conference, open to all health professionals, featuring high-profile international speakers on topics in nutrition and lifestyle medicine. 
The event is organized by the Nutritional Medicine Institute (NMI) in partnership with BANT. NMI is a leading continuing professional education provider.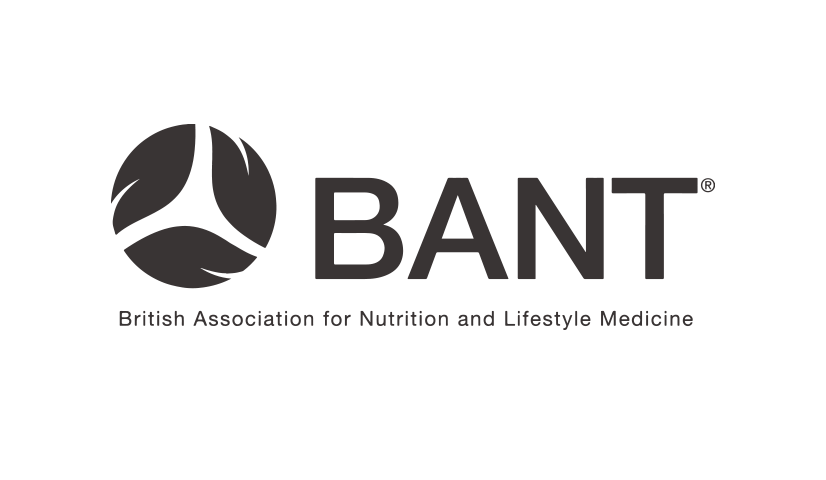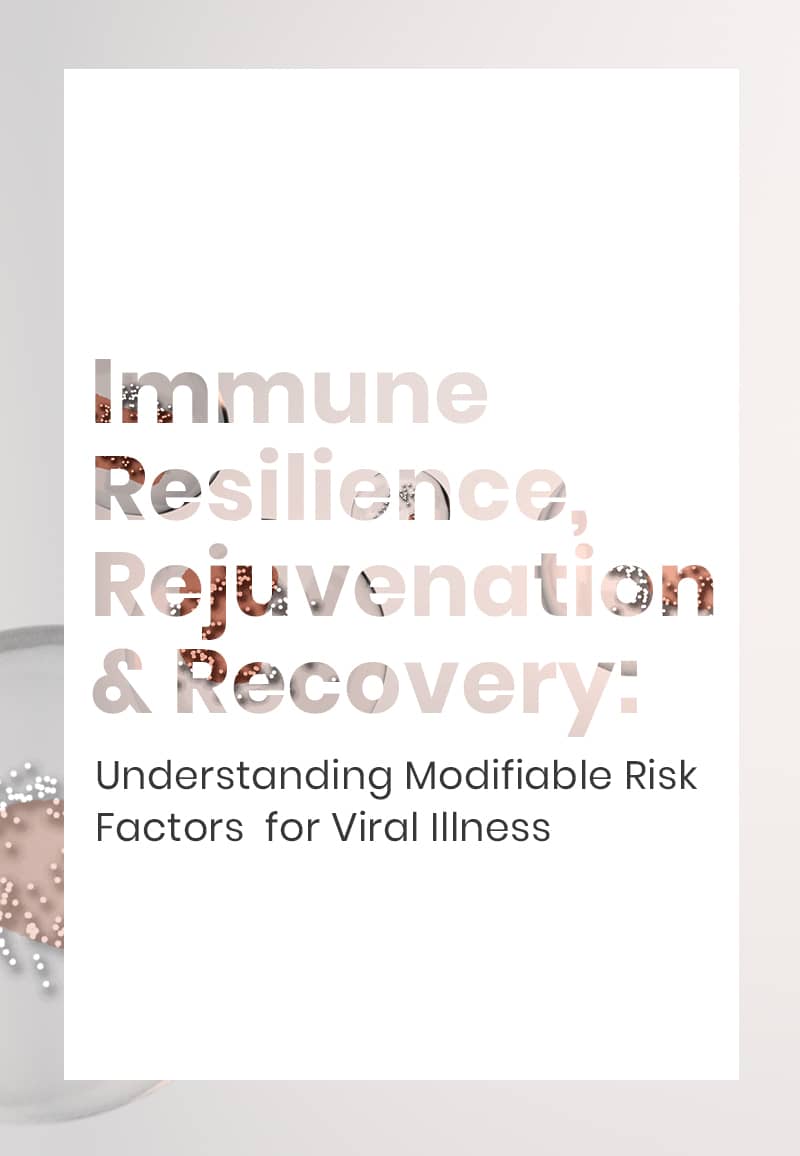 Conference Details
Immune Resilience, Rejuvenation and Recovery: Understanding Modifiable Risk Factors for Viral Illness
Featuring leading educators and clinicians who are experts on emergent scientific and clinical evidence in the specialist area of immunological health and the relationships between viral illness, metabolic health, nutrition and lifestyle medicine. The focus of the presentations is exploring modifiable biological, lifestyle-related and environmental risk factors for viral infection and translating them to community health and clinical practice.
Key immunological health specialties and subspecialty disciplines include functional immunology, epigenetics, nutrigenomics, endocrinology, neurology, microbiology, nutritional medicine, lifestyle medicine, integrative medicine and preventive medicine.
Virtual event
Featuring a user-friendly virtual event experience that enables true engagement between attendees, exhibitors, and speakers, the NMI and BANT team are excited to be building the industry's most important 2021 Virtual Event.
With over 500 delegates and 1000 Sponsor Stand Vists in 2020 the interaction seen between BANT, BANT Members, sponsors and delegates was unique. We cannot wait to watch this grow exponentially at The BANT AGM and Conference 2021.
Event Schedule
May 22nd, 2021
Registration for BANT AGM
BANT AGM
BANT Directors and Managers
The BANT Annual General Meeting (AGM) with a full agenda of the latest professional developments, BANT key achievements and future activities. BANT continue to play a leading role in supporting and nurturing the development, evidence-base and professional practice of nutrition and lifestyle medicine.
Registration for the Conference, Exhibition and Sponsor Talks
Sponsor Talk 1 –
Details to be announced soon.

Sponsor Talk 2 –
Details to be announced soon.

Sponsor Talk 3 –
Details to be announced soon.

Session 1 – Keynote
Immune Rejuvenation: An Opportunity for Personalized Lifestyle Medicine
Session 2 – Functional Immunology
Functional Immunology as a C
linical

Model for Viral Illness
Lunch Break and Exhibition
Session 3 – Breakout Talks
Micronutrients and Resilience to Viral Infections: Assessment and Application
Session 1: Vitamin D and COVID-19 — Mechanisms, Observational Studies, and Interventions
William Grant, PhD
Sponsored by BioCare*
Session 2: Vitamin C — An Adjunctive Therapy for Respiratory Infection, Sepsis and COVID-19
Patrick Holford, BSc, DipION
Sponsored by Hifas da Terra*

Session 3: Zinc is an essential part of your diet – but do you know why?
Emily Ho, PhD
Session 4: Laboratory Assessments for Personalized ImmunoNutrition in Clinical Practice
Robyn Puglia, NT

Session 5: Nutritional status, immunity & gut health in COVID-19
Justine Bold, BA HONS, DIP BCNH

Session 6: Details to be announced soon.
Sponsored by Vitae*

Refreshment Break and Exhibition
Session 4 – Functional Immunology
Environmental Factors, Inflammation, Immune Dysfuction and Autoimmunity
Session 5 – Lifestyle Medicine
The Nature of Immune Intelligence: Therapeutic Integration of Lifestyle Medicine Approaches
Refreshment Break and Exhibition
Live Q&A Panel with Speakers
Hosted by Benjamin Brown, NMI Director
9.5-hours CPD BANT/NTOI approved
All times are showed in BST    |    Agenda is subject to change
*The sponsor contributed to speaker royalties for this presentation; the sponsor had no influence on the presentation content.
Speakers
Meet Our Speakers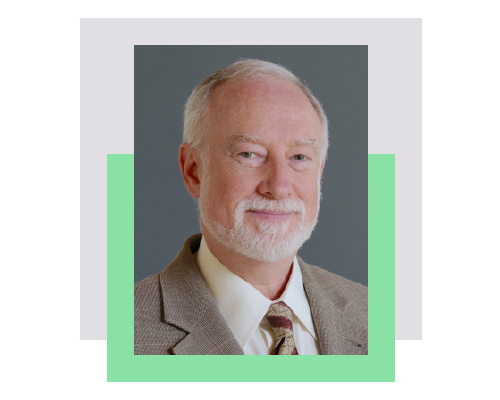 Dr. Samuel Yanuck
Dr. Samuel Yanuck is CEO and Director of Education for cogenceimmunology.com, an online functional immunology course whose growing community includes nearly 5,000 clinician participants from more than 60 countries around the world.
He is an adjunct assistant professor in the Program on Integrative Medicine, in the Department of Physical Medicine and Rehabilitation at the University of North Carolina School of Medicine, where he teaches topics in functional immunology.
With his wife, Cheryl Yanuck, MD, Dr. Yanuck runs the Yanuck Center for Life and Health, a functional medicine clinic in Chapel Hill, North Carolina, where he sees patients with complex autoimmune disorders and other immunologically challenging cases. Dr. Yanuck has been seeing patients from everywhere since 1992. He also provides online consultation to clinicians around the world.
Dr. Yanuck and colleagues recently published a functional medicine perspective on COVID-19, in the paper Evidence Supporting a Phased Immuno-physiological Approach to COVID-19 From Prevention Through Recovery.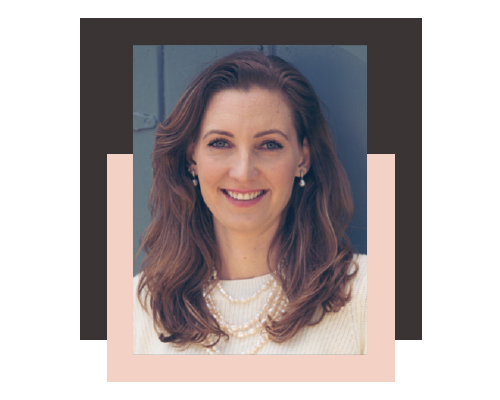 Robyn Puglia, NT
Robyn is a Clinical Nutritional Therapist with a specialised interest in the Functional Medicine approach to health. Robyn is very involved with the field of Coeliac Disease, Gluten-Reactive Disorders and Autoimmune Disease. Her passion for the healing power of food, has led her to work with complex cases, involving multiple diagnoses, and chronic health issues such as ME, auto-immune diseases and fibromyalgia.
She also has a passion for working with the growing tide of chronic, lifestyle mediated illness, and runs a lifestyle intervention clinic for these issues. Robyn works with patients to nutritionally support their bodies, so that they can heal. She has successfully helped many people around the world improve their health and increase their quality of life.
Robyn has seen clients in London, Tokyo and New York, and now has a virtual practice that allows her to work with people who are unable to visit her in person.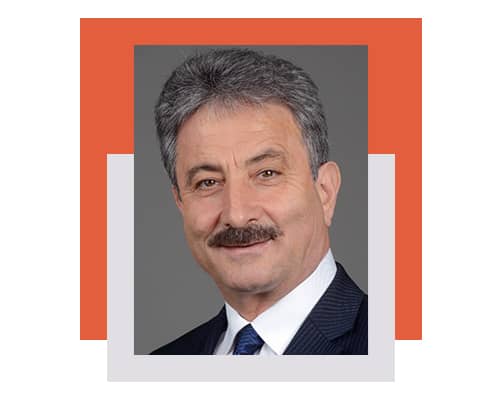 Aristo Vojdani, PhD
Aristo Vojdani, is an Adjunct Associate Professor in the Dept. of Preventive Medicine at Loma Linda University in California, an Adjunct Professor at the Lincoln College of Professional, Graduate and Continuing Education at the National University of Health Sciences, and a past associate professor at the Charles Drew/UCLA School of Medicine and Science. He obtained his MSc and PhD in the fields of microbiology and clinical immunology from Bar-Ilan University in Israel with postdoctoral studies in comparative immunology at UCLA and tumor immunology at Charles Drew/UCLA School of Medicine and Science. His on-going research, spanning a 45-year career, focuses on the role of environmental triggers in complex diseases.
Dr. Vojdani has published over 200 articles in magazines and scientific journals, and published the book "Neuroimmunity and the Brain-Gut Connection" with Nova Science Publishers. His latest book is "Food-Associated Autoimmunities: When Food Breaks Your Immune System."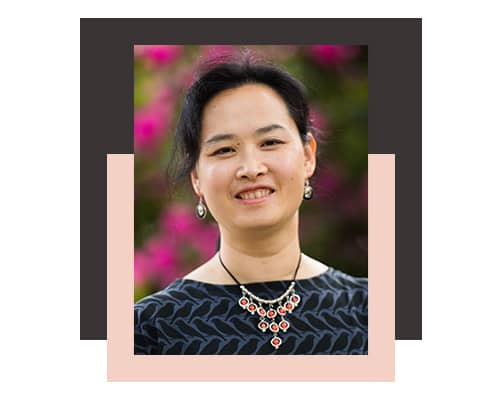 Emily Ho, PhD
Emily Ho, PhD is the Endowed Chair and Director of the Linus Pauling Institute, and former Director of the Moore Family Center for Whole Grain Foods, Nutrition & Preventive Health. She is also a full professor, in the College of Public Health and Human Sciences at Oregon State University. Dr. Ho obtained her BS in Nutritional Sciences at the University of Guelph, Ontario, Canada, obtained her doctorate in Nutrition Sciences at Ohio State University in 2000. After a postdoctoral fellowship with Dr. Bruce Ames, at the University of California, Berkeley, she joined the nutrition faculty at Oregon State University in 2003. Her research focuses on understanding the mechanisms by which nutrient status and healthy foods affect the initiation and/or progression of chronic diseases.
An important strength to her approach in her research is maintaining a mechanistic focus on diet/environment interactions, and encouraging to work in multi-disciplinary teams to facilitate the translation of cellular mechanistic studies to impact human populations. Her work has helped drive dietary requirements and recommendations for micronutrients such as zinc for communities with susceptibility to poor nutrition. She also has strong interest in phytochemicals derived from cruciferous vegetables in cancer prevention. She has strong commitment to engaging and facilitating nutrition and diet-focused translational research projects with basic scientists, clinicians, policy-makers and communities, and involving experiential learning with students and postdoctoral researchers.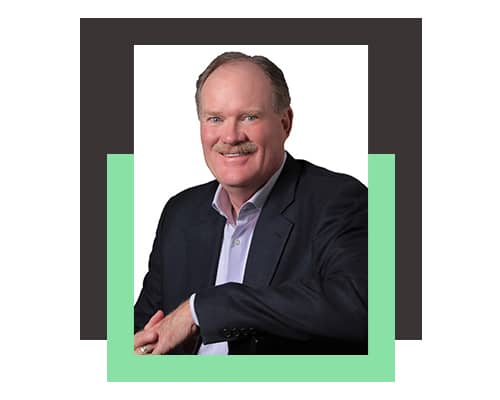 Jeffrey Bland, PhD
Dr. Jeffrey Bland is a personable and highly respected thought leader who has spent more than four decades focused on the improvement of human health. He is known worldwide as the founder of the Functional Medicine movement, which represents his vision for a care model that is grounded in systems biology and informed by research that he has a unique ability to synthesize. His pioneering work has created the Personalized Lifestyle Medicine Institute (PLMI), as well as the Institute for Functional Medicine (IFM), the global leader in Functional Medicine education. Since 1991, hundreds of thousands of healthcare practitioners have participated in PLMI and IFM programs, and this collective knowledge has positively impacted the lives of patients all over the world.
Dr. Bland is the author of best-selling books and over 120 peer-reviewed research publications. He speaks extensively, and his engaging style makes him popular with professional audiences. Dr. Bland's latest project is Big Bold Health, launched in 2018. He's on a mission to transform the way people think about one of nature's greatest innovations: the immune system. Through Big Bold Health, Dr. Bland is advocating for the power of immuno-rejuvenation to enhance immunity at a global level. It is an ambitious and purpose-driven effort that encompasses his active stance on regenerative agriculture, environmental stewardship, and planetary health.
Dr Deanna Minich, PhD
Dr. Deanna Minich is a nutrition researcher, educator, and functional medicine-trained clinician with a unique approach to nutrition that combines physiology and psychology. She has served on the Institute of Functional Medicine's Nutrition Advisory Board and curriculum committee, in addition to being a faculty member, teaching nutrition for the Advanced Practice Module for Environmental Health. She currently serves on the Board of Directors for the American Nutrition Association and is President of the American College of Nutrition. 
Her academic background is in nutritional science, including a Master's Degree in Human Nutrition and Dietetics from the University of Illinois at Chicago (1995), and a Ph.D. in Medical Sciences (Nutrition) from the University of Groningen in The Netherlands (1999). In conjunction with her academic degrees and extensive teaching experience at the university level, she is a Fellow of the American College of Nutrition and a Certified Nutrition Specialist. 
Dr. Minich has over twenty years of experience working in both the food and dietary supplement industries, and has more than forty published scientific articles in journals such as Nutrients, Journal of Nutrition and Metabolism, and Nutrition Reviews. She teaches for the graduate program (MS) in Human Nutrition and Functional Medicine at the University of Western States and serves as advisor to various food, academic and health organizations. She is the author of six books on nutrition, wellness, and psychology, and is passionate in helping others to live well using therapeutic lifestyle changes.
Visit her at: www.deannaminich.com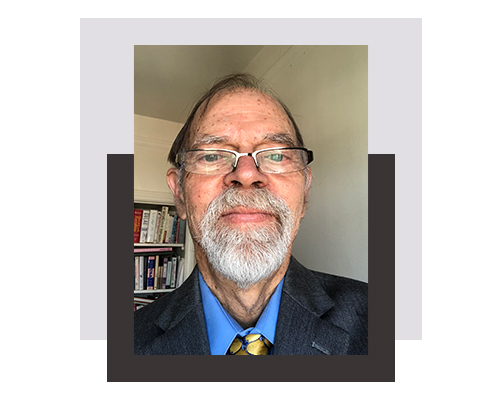 William Grant, PhD
William B. Grant, PhD, was educated as a physicist at University of California, Berkeley, and had a 30-year career in laser remote sensing of atmospheric constituents. His foray into health studies resulted in the first article linking diet to risk of Alzheimer's disease in 1997. His next major article, in 2002, greatly expanded the list of types of cancer that UVB exposure reduced through vitamin D production.
After retirement from NASA in 2004, he founded Sunlight, Nutrition and Health Research Center (www.sunarc.org), a non-profit organization in San Francisco, dedicated to research and education regarding preventing and treating chronic and infectious diseases through diet, vitamin D, and sun exposure. His publications include articles and/or reviews on Alzheimer's disease, autism, cancer, dental caries, influenza, periodontal disease, pneumonia, pregnancy, rheumatoid arthritis, vitamin D fortification and supplementation, and methodological aspects of epidemiological research. He turned his attention to the role of vitamin D in reducing risk of COVID-19 in early 2020 and has published several reviews on the mechanisms and epidemiology. A review he organized on vitamin D and COVID-19 has over 850 citations at Scholar.google.com. He has 284 publications on vitamin D listed at pubmed.gov. He ranks in the top ten of Expertise in Vitamin D: Worldwide.
Patrick Holford, BSc, DipION
Patrick Holford is a leading spokesman on nutrition and founder of the Institute for Optimum Nutrition. He is the author of 45 books, translated into over 30 languages, including The Optimum Nutrition Bible, Optimum Nutrition for the Mind and and Ten Secrets of 100% Healthy People and his latest books Flu Fighters, The 5 Day Diet and Optimum Nutrition for Vegans.
Patrick was involved in groundbreaking research showing that multivitamins can increase children's IQ scores – the subject of a Horizon television documentary in the 1980s. He was one of the first promoters of the importance of zinc, essential fats, low-GL diets and homocysteine-lowering B vitamins and their importance in mental health. He helped start the whole profession of nutritional therapy in the UK, founding the Institute for Optimum Nutrition in London in 1984.
Patrick is also founder of the charitable Food for the Brain Foundation with helps those with mental health issues through nutrition and offers a Cognitive Function Test for Alzheimer's prevention. He is founder of the campaign www.vitaminC4covid.com helping save lives from covid-19 worldwide.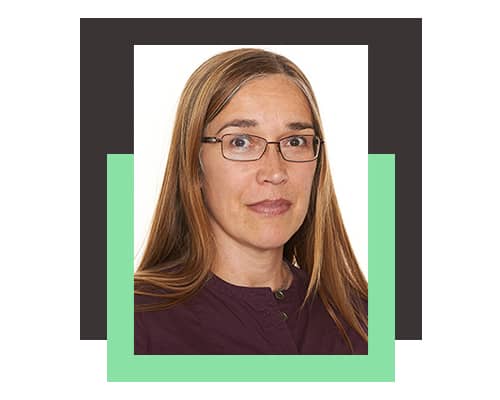 Justine Bold, BA HONS, DIP BCNH
Justine Bold has worked as an academic at the University of Worcester for over twelve and a half years. She is now also Programme Director for CPD in the Medical School at Cardiff University. She has written articles on infertility, appeared in the media and coedited a book entitled 'Integrated approaches to Infertility, IVF and Recurrent Miscarriage' that was published in 2016. She has published widely in academic journals on gluten and coeliac disease and also on the integrative management of female health problems. She is working towards PhD by publication having also co-authored a book on Mental Health in 2019 and recently contributed chapters to an upcoming text book 'Gluten related disorders' to be published by Elsevier.
Justine had a long personal journey to motherhood starting with a pregnancy loss in her early thirties finally becoming a mum in her forties. She is passionate about raising awareness about the infertility experience and in helping healthcare professionals to understand patients and clients to improve patient care. She appeared at FertilityFest in 2018 and at the Fertility Show in Manchester in 2019.
BANT Members Only

Does not allow for access to the Conference
AGM & Conference
Early Bird Sale
BANT Members Only

Full price tickets will be £93.50 from 16th April 2021
Conference
Early Bird Sale
Available to non BANT members

Full price tickets are £104.50 from 16th April 2021
Sponsors
Thanks to our Platinum Sponsors:
Marketing Exhibition Partners
Want to sponsor this event?
Would you like to be involved in our event in anyway? Send us an email below and we will be in touch with you shortly.
Get in Touch
If you have any further questions about the BANT AGM and Conference 2021, please do not hesitate to contact us.